News
Q&A over Zoom for new members
On the 8th of February at 18.30, the orchestra welcomes new members to a Q&A over Zoom. If you are interested in joining the orchestra you are very welcome to join and ask questions about our regular activities as well as our plans during the pandemic.
If you want to join us, just write us an email! We welcome new musicians during the first weeks of the semester.
→ Facebook-event: Q&A over Zoom
Concerts of the term
The concert planned on the 5th of april 2020 was postponed indefinitely.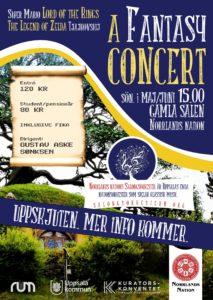 Salongsorkestern at Birdie, May 2019