News
First Rehearsal of the autumn term:
Monday, August 31st, 18.15 – 20.45
We rehearse every Monday at this time at Norrlands nation in the theatre (strings) and disco (wind instruments) to keep some social distancing during the COVID-19 pandemic.
If you want to join us, just write us an email! We welcome new musicians during the first weeks of the semester.
Concerts of the term
The concert planned on the 5th of april was being postponed to December 2020.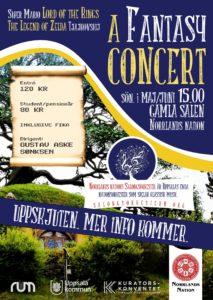 Spelning på BIRDIE i maj 2019